아시아 경제공동체 재단 소개 Korean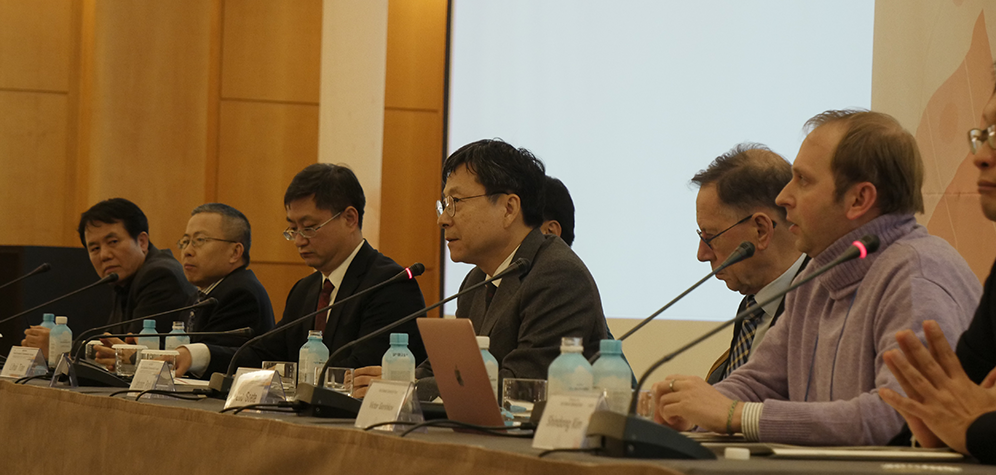 Asia Economic Community (AEC) Foundation is a non-profit incorporated body based on Northeast Asia Intellectuals' Solidarity (NAIS) established in 2001 by 333 scholars and experts with an aim to form "the Northeast Asian Community."
Having Dr. Kim Hak-su, former Executive Secretary of UN ESCAP, as Chair, AEC Foundation was founded on September 30, 2008, inviting a pool of Senior Advisory Committee members such as Chairman Kim, Cae One of National Research Council for Economics, Humanities and Social Sciences, Vice President Shin, Yong Suk of Incheon Asian Games Organizing Committee, Chairman Kim, Hak-Jun of Dong-A Daily Newspaper, and Professor Park, Se-Il of Seoul National University, and other key celebrities including President of Lee, Young-Sun of Hallym University, President of Ahn, Kyong-Su of Incheon University, Professor Lee, Su-Hoon of Kyong-Nam University who served formerly as Chairman of Presidential Committee on Northeast Asian Cooperation Initiative, President Chae Wook of Korea Institute for International Economic Policy, and Professor Park, Jehoon of Incheon University who is concurrently serving as Secretary General of Northeast Asia Intellectuals' Solidarity and Asia Economic Community Forum. From 2011 to 2014, President Lee, Young-Sun of Hallym University has served as the second Chair of the foundation. Since 2014 Professor Jehoon Park of Incheon National University is serving as the chair of the foundation.
Facing the Era of Asia in the 21st century, the foundation has been holding Asia Economic Community Forum (AECF) on a regular base to discuss such matters as the identity of Asia, the future direction for its development, regional cooperation and the formation of economic community, and pursues a long-term goal of forming "Asia Economic Community" which is a regionally integrated community of Asia while making other countries in the world have a better understanding on Asia, and by doing so, contributes to forming an Asia economic community.
The outcome of this forum produced by such leading intellectuals has been published in various forms such as periodicals and books so that they can be utilized as important data regarding major current of global economy as well as Asian issues.
Befitting to the purpose of its foundation to graft theory to practice, the foundation has been making all efforts to lay a solid foundation to construct a regional and global cooperative network system to realize Asia economic integration by pursuing that the outcomes of this forum can be reflected in policy-making of related governmental institutions.